I'm going to show you a bit about my son, Harry because he rarely seems to get a mention here.
Harry is 6 and he has one overriding interest in this world.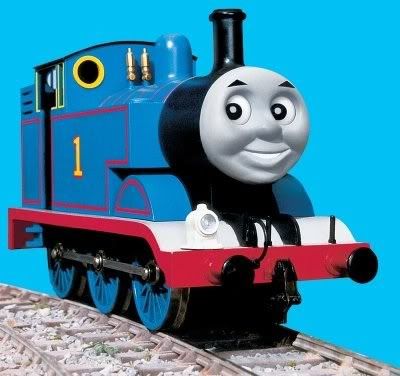 I'm serious.
This is a very, very small selection of Harry's trains (the ziploc bag usually contains ripped up toilet paper or, as Harry calls it, "snow"):
This is a sampling of Harry's books:
This is Harry's art:
This is Harry's crafting:
This is Harry's math (or rather, my attempt at it with some pattern blocks):
I should add that Harry has one other love that rivals Thomas. His sister Catherine:
More profiles at
Principled Discovery
.