Time for a deserving plug.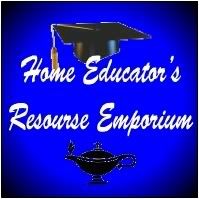 I've been ordering from the Home Educator's Resource Emporium for a little while now. This is the place I found one of my all-time best book buys, described in
this post
.
The site is full of gently used books at great prices. The titles are often a little quirky and titles I haven't seen elsewhere. Sandra, who runs the site, is always prompt and wonderful in any communication. The books arrive quickly and always as described.
What more could you ask for?