I was at my local thrift store last week and picked up Simant. This is an old game (the jewel case assures me it will work on a 286 running Windows 3.0) and one I'd never played myself but I did remember hours and hours of fun with Sim City (by the same legendary designer, Will Wright). I picked it up and a few days later Catherine installed it on her computer. This is what it looks like: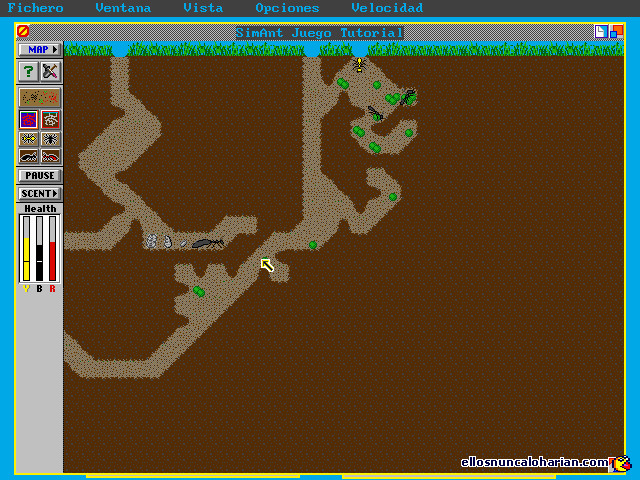 (couldn't find a decent pic with an english screen!)
I wondered a bit whether she's like it. Those graphics are pretty old school. No problem. She worked her way through the tutorial and got swept up in the game in no time. When we were talking about it last night she was enthusiatic, describing it as awesome and, "one of my most favourite games ever!"
While searching for a picture I found a neat article from the
Zooilloogix blog
that has some absolutely spectacular pictures of ant nest molds. Click on over to see what I mean.